Innocent, also known as Innocent Vareed Thekkethala, is a household name in Kerala's film industry. Born on April 28, 1948, in Irinjalakuda, Kerala, Innocent had a humble beginning. He fought through life and rose to become one of Malayalam cinema's most revered actors. Despite his success, Innocent's life has been marred by adversity and challenges that he faced with grit and determination.
This essay will look at the life and career of this iconic actor, including his rise to prominence, hardships, and inspiring journey to becoming one of the film industry's most beloved entertainers.
Early Life and Path to Film Industry
Innocent was born in Irinjalakuda, Kerala, to Vareed Thekkethala and Margaret. He is the fifth child and the third son of his parents who have eight children. He studied until Class 8 and then dropped out because he couldn't keep up.
When Innocent was young, he had to find multiple ways to earn a living. He managed to survive by utilising his comic ability. He would gather the residents of his hometown inside shop verandahs and make them laugh in exchange for cash and food.
Innocent travelled to Davangere, Karnataka during the early 1970s and met up with his cousins George, who was attending JJM Medical College to study medicine, Davis, and his brother Sunny, who were running the Shamannur Match factory. He eventually became the factory's owner.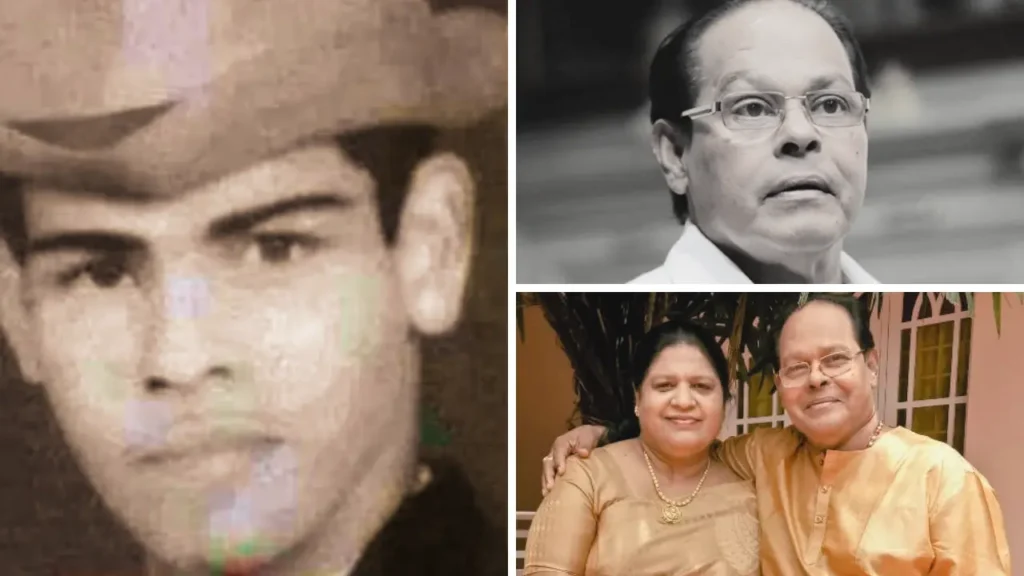 His job at the factory prompted him to travel often to Madras which is where his passion for show business was revitalized. Innocent used the opportunity to appear in several dramas during that time.
Just as everything was looking up for Innocent in the acting field, the factory suffered huge losses and he had to give it up due to debt. He then returned to Irinjalakuda where he started a leather business and then a cycle renting business. However, both businesses were unsuccessful.
Innocent's Film Career and the Birth of the Legend
Innocent made his film debut as a News Reporter in the 1972 Malayalam film, Nirthasala. Despite acting in several films post his debut, his career and popularity only started to increase in the second half of the 1980s and early 1990s because that's when the Malayalam film industry started to release a sea of comedy films.
The Malayalam film industry never saw mannerisms and diction like that of Innocent and he quickly gained popularity among the Malayalam audience. He became so popular that he became a requirement for a movie to be considered complete or to be a hit.
His characters in films like Kilukkam, Dr Pasupathi, Godfather, Vietnam Colony, Nadodikattu, Kabooliwaala, Mimics Parade, Gajakesariyogam, Mithunam etc. have become so iconic and memorable.
Innocent has acted in over 700+ films in his overall career. He works mostly in Malayalam films but he has also acted in a few Tamil and Hindi films. From 2003 until 2018, Innocent was the president of the Association of Malayalam Movie Artists (AMMA), an organization of cinema actors.
Awards and Recognitions
Innocent's contributions to the film industry have been recognized with several awards and accolades. He has won the Kerala State Film Award 3 times.
In 1989, he won the Kerala State Film Award for Second Best Actor for his role as Kalarickel Kizhakamthudiyil Shankarankutty Menon in the comedy-drama film, Mazhavilkavadi. It was one of the few films where Innocent plays a negative role.
Several films starring Innocent would go on to attain the status of a cult classic in Malayalam cinema.
He has also won 7 Asianet Film Awards, Filmfare Award for Best Supporting Actor in 2004 for the Malayalam film, Manassinakkare, and several other awards.
Innocent's Political Career
Innocent joined politics after his previous ventures became unsuccessful.
In the 1970s, he served as District Secretary of the Revolutionary Socialist Party, Irinjarakda Mandalam.
In 1979, he became a councillor in the party ticket at his native Irinjalakkuda Municipal council before getting active in films.
Innocent won the 2014 Lok Sabha elections from Chalakudy Lok Sabha constituency in Thrissur district as an independent candidate supported by the Left Democratic Front (LDF). Innocent lost in the Lok Sabha elections 2019 to United Democratic Front (UDF) candidate, Benny Behanan.
Innocent's Books
Innocent has also written many books such as 'Mazhakkannadi', 'Njan Innocent', 'Chirikku Pinnil', 'Cancer Wardile Chiri' and 'Kalante Delhi Yathra Anthikad Vazhi'.
Cancer Wardile Chiri is a memoir with humorous undertones that discusses the actor's struggle with cancer and how he overcame one of the worst moments of his life by retaining a positive mentality.
Alice, Innocent's wife, was stricken with cancer just when he was in remission. The veteran actor refuses to let illness win or have the final laugh, referring to his wife and himself as the "cancer couple".
Adversity Strikes
Innocent and his wife were diagnosed with throat cancer in 2012, but he sought treatment and returned to cinema in 2013 after conquering the initial stage of the disease.
He wrote about his experience undergoing cancer treatment in his memoir, Cancer Wardile Chiri.
After overcoming cancer, he had to rush to a private hospital in Kochi on 3 March 2023 after he complained of uneasiness. He was hospitalized because he had been undergoing treatment there for pulmonary complications but the doctors treating him stated that he was responding well to treatment.
He was hospitalised for nearly 3 weeks before he passed away on 26 March 2023, at the age of 75, from multiple organ failure and cardiac arrest.
Conclusion
Innocent's life is an inspiring tale of perseverance, determination, and resilience. From a humble beginning, he went on to become one of the most respected actors in Malayalam cinema, entertaining audiences with his memorable performances.
Despite facing numerous challenges, including a battle with cancer, Innocent has become a role model for countless people.
His life story is a testament to the power of resilience and the triumph of the human spirit over adversity. Innocent will always be remembered as a true legend of Malayalam cinema and a source of inspiration for future generations.