Hey, let's talk about Mary Jane! The Spider-Man franchise has been a huge hit with audiences all over the world, thanks to its exciting superhero stories and fascinating characters.
Read more about Mary Jane Watson on Wikipedia.
But one character that truly stands out is Mary Jane Watson, Peter Parker's iconic love interest. She has gone through an incredible transformation over the years, capturing the hearts of viewers and sparking a rollercoaster of emotions.
In this article, we'll dive into the evolution of Mary Jane in the Spider-Man films, exploring the different interpretations and the profound impact they've had on audiences.
Mary Jane's Character in the Original Trilogy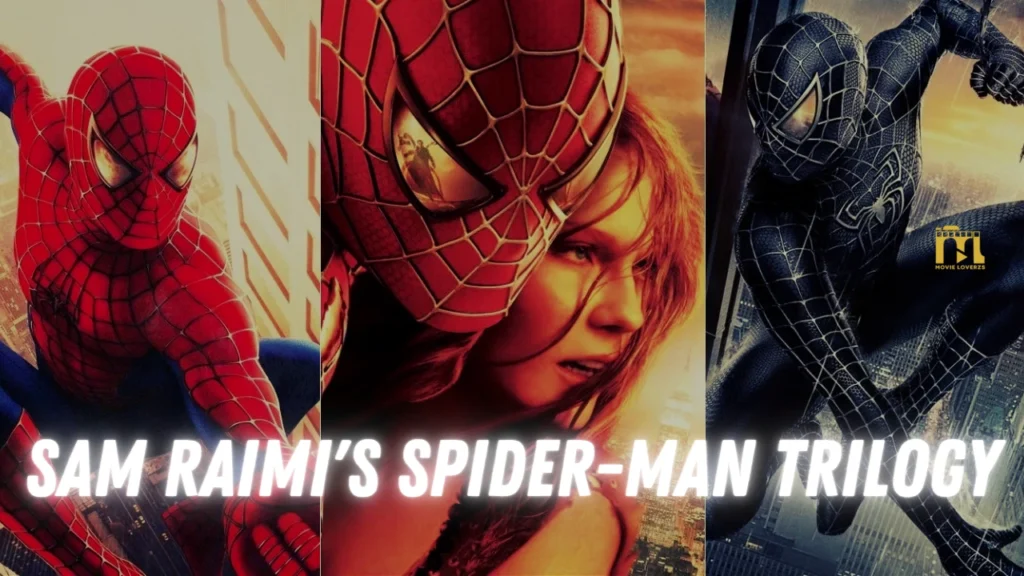 In the first installment of the original Spider-Man trilogy, released in 2002, Mary Jane was introduced as Peter Parker's neighbor and the girl next door. Played by Kirsten Dunst, she was depicted as a cheerful and outgoing young woman who shared a deep connection with Peter.
As the trilogy progressed, Mary Jane's character developed further, becoming a source of inspiration and strength for Peter in "Spider-Man 2" (2004). However, in "Spider-Man 3" (2007), her character faced challenges, experiencing emotional turmoil and testing the boundaries of her relationship with Peter.
Gwen Stacy's Introduction in "The Amazing Spider-Man" Series
In the rebooted "The Amazing Spider-Man" series, a new love interest entered the scene: Gwen Stacy, portrayed by Emma Stone.
Gwen brought a fresh dynamic to the narrative, displaying intelligence, independence, and an unwavering spirit. Her presence challenged Peter's emotions and added a layer of emotional depth to the story.
Mary Jane's Absence and Return in the MCU
When Spider-Man swung into the Marvel Cinematic Universe (MCU), fans were eager to see the beloved character of Mary Jane return. However, the initial MCU films focused on Peter's high school experience and introduced a new character named Michelle Jones, portrayed by Zendaya.
It was not until "Spider-Man: Homecoming" (2017) that Mary Jane, now known as MJ, made her debut. Zendaya's portrayal infused the character with a contemporary flair, showcasing a sarcastic and quick-witted personality.
The Role of Mary Jane in "Spider-Man: Into the Spider-Verse"
In the critically acclaimed animated film "Spider-Man: Into the Spider-Verse," the character of Mary Jane played a significant role within the multiverse storyline.
Voiced by Zoë Kravitz, this version of Mary Jane displayed strength, resilience, and unwavering support for the various Spider-Men from different dimensions. Her portrayal resonated with audiences, contributing to the emotional impact of the film.
Analysis of Mary Jane's Evolution
The evolution of Mary Jane across different film series offers an intriguing analysis of the character's growth and its impact on viewers. Each actress brought their unique interpretation, contributing to the emotional depth and relatability of Mary Jane.
Whether it was Kirsten Dunst's portrayal in the original trilogy, Emma Stone's Gwen Stacy, Zendaya's modern MJ, or Zoë Kravitz's animated version, audiences have formed strong emotional connections with these characters.
FAQs
Will Mary Jane appear in future Spider-Man films?
There are no confirmed plans for Mary Jane's appearance in future Spider-Man films. However, given her iconic status, it wouldn't be surprising to see her return in some capacity in the future.
How has Mary Jane influenced other female characters in superhero movies?
Mary Jane's portrayal as a strong and independent woman has undoubtedly influenced other female characters in superhero movies. Her character has inspired writers and filmmakers to create more complex and empowered female leads.
What are some key moments in Mary Jane's character arc?
Some key moments in Mary Jane's character arc include her iconic upside-down kiss with Spider-Man in the rain, her decision to support Peter's superhero life despite the risks, and her emotional struggle with her feelings for both Peter and Harry Osborn.
Which actress portrayed Mary Jane the best?
The portrayal of Mary Jane is subjective, and each actress brought their unique interpretation to the character. Kirsten Dunst, Emma Stone (as Gwen Stacy), Zendaya, and Zoë Kravitz have all left a lasting impact with their respective performances.
Are there any plans for a standalone Mary Jane film?
As of now, there are no official plans for a standalone Mary Jane film. However, with the popularity of the character, it's possible that future projects might explore her story further.
Did Mary Jane's transformation affect the overall narrative of the Spider-Man films?
Absolutely. Mary Jane's transformation added depth and complexity to the narrative, enriching the overall storytelling and allowing for more compelling character dynamics.
How did Mary Jane's evolution impact the audience's perception of her character?
Mary Jane's evolution garnered positive responses from audiences, who appreciated her journey from a passive character to a more empowered and independent woman.
Conclusion
In conclusion, the evolution of Mary Jane in Spider-Man films has been a captivating journey. From her beginnings as the girl next door to her multifaceted portrayals in different film series, Mary Jane has left an indelible mark on audiences worldwide. Her enduring popularity, emotional resonance, and complex relationships with Peter Parker have made her a beloved character in the Spider-Man universe.